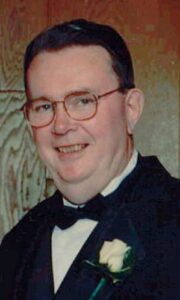 Funeral services for James "Jim" Tell, 86, of Aurelia, will be 2:00 P.M. Saturday, June 3, 2023 at the First United Methodist Church in Aurelia with Pastor Linda Morris officiating. Interment will follow at the Pleasant Hill Cemetery, rural Aurelia. Visitation will be from 1:00 P.M. until service time on Saturday, with the family present, at the church. A memorial fund has been established.
James Frederick Tell was born in St. Paul, Minnesota on July 16, in the middle of the historic heat wave of 1936. J. Norman and Fritzi (Bassett) Tell welcomed their first child, "Jimmy", who was later joined by Warren "Cap" and Wilbern "Butch" Tell as playmates. They had two brothers who died in childhood, Daryl and Kevin, and a sister Paula.
Jim graduated from high school in Brainerd, Minnesota in 1954, serving on the Student Council for three years and graduating as a "Best Scholar".  Although Jim attended one semester at Brainerd Junior College, he was eager to start earning an income and started working in retail at Scotts.  In 1956 he started working at Kresge's which grew to become Kmart. After living in many cities, he retired as Kmart's midwest district manager in 1981. He didn't like having nothing to do, so he went back to work as a manager at Best Buy in Des Moines for a few years.
While working at Kresge's, he fell in love with a department clerk. On July 22, 1957, Jim and Carol Albrecht (that clerk) married at the Little Brown Church in Nashua, Iowa. They had three children: Cathy, Pam, and Ken.  After forty years of marriage, Carol passed away of colon cancer on November 18, 1997.
In 2000, Jim discovered that he enjoyed his blueberry iMac and met Ann (Julius) Sweeney in February, who was on her strawberry iMac. By writing, they discovered a strong relationship. They met in person shortly after Valentine's Day when Jim called Ann for a date. "I already have a date that day." "Well, cancel it." She did cancel it and they met, later marrying at the Aurelia United Methodist Church on April 22, 2000. Ann, who had three children: Tom, Laura, and Rebecca Sweeney, was teaching journalism and literature at Cherokee High School at the time.
Jim tantalized Ann into retiring from her teaching by promising that she would no longer have to eat canned green beans and could travel extensively. And travel they did! They traveled to every state except Alaska (and they had tickets to go, but Jim had a serious stroke and they had to cancel). They traveled to England, Wales, Ireland, Scotland, Norway, Sweden, Denmark, Panama, Costa Rica, the Bahamas, Mexico, and the equator. Jim and Ann also took several Elderhostel trips, now called Road Scholar, to cities and parks in the United States. Out of the several Southern states they started wintering in Gulf Shores, Alabama with friends. When Ann retired she asked Jim where he wanted to live, saying, "You are a city boy, we can move to anywhere you want." His reply, "I am not leaving Aurelia. There are so many good people here." The next day he bought a cemetery plot for both of them.
Volunteering was important to Jim. He joined Kiwanis and was president for a few terms. He was president of the Aurelia Heritage Society. He was a trustee of First Aurelia United Methodist Church for several years. He was mayor of Aurelia in 2011-13 and won by write-in votes. Governor Tom Vilsack presented him the Volunteerism Award in 2003.
Jim inherited his father's skill as a carpenter and dearly loved to make many things: clocks, games, boxes, frames. He loved to play card games, particularly bridge and Pegs & Jokers. You could almost always find him with a crossword book on his desk or lap and usually doing the words in ink with a pen made from wood from the USS Constitution.
When wintering in Gulf Shores/Orange Beach, Ann and Jim often hiked the back country trails. At home, Jim enjoyed gardening and had a favorite robin he would often toss a worm to.  Their house had a huge garden and a cherry tree, an apple tree, a peach tree, and a plum tree.
Find a Grave searches kept his interest…searching to fill a request for people around the world and even cataloging the cemeteries in Aurelia and surrounding communities.
Jim lived his last two and a half years in Wel-Life in Alta, Iowa surrounded by medical people he considered family. He passed away on May 29, 2023 at Accura Healthcare of Aurelia of amyloidosis.
Preceding Jim in death were his first wife Carol, four brothers Kevin, Daryl, Warren, and Wilbern, his mother Fritzi and father Norm Tell.
Surviving are his wife Ann Tell of Aurelia, daughter Catherine Johnson of Des Moines, IA, and her daughters Laura and husband Drew DeRuiter of Marion, IA, Martha Krull of West Des Moines, IA, and great-granddaughters Avery and Emma De Ruiter and Amelia Krull and son Steven and wife Katy Johnson and grandson Miles; daughter Pamela and husband Gregg Nolte of San Diego, CA, and sons Brad Nolte and Matt and wife Katyrose Nolte and grandson Benjamin Nolte;  son Kenneth and wife Heather Tell of Richmond, VA, and triplets Liam, Hannah, and Kayleigh, one sister, Paula Tell of Bolivar, MO, two sisters-in-law Joanne Julius of Salina, KS, and Patricia Tell of Fergus Falls, MN, and brother-in-law John and wife Paige Julius of Phoenix, AZ