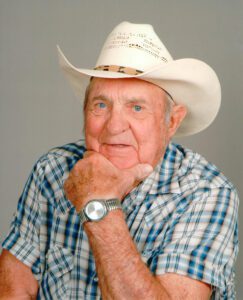 Funeral services for Richard "Dick" Bonnesen, 80, of Aurelia, will be 10:30 A.M. Monday, November 22, 2021 at the First United Methodist Church in Aurelia with Pastor Linda Morris officiating. Burial will follow at the Pleasant Hill Cemetery, rural Aurelia. Visitation will be Sunday from 2:00 until 4:00 at the First United Methodist Church. The Redig Funeral Home in Aurelia is in charge of arrangements.
Richard Lee Bonnesen was born March 15, 1941, the son of Folmer John and Martha (Knudsen) Bonnesen at Elk Horn, Iowa. He attended school in Elk Horn and graduated in 1959. He served in the Army Reserve and the National Guard Reserves. On April 14, 1962 Dick married Deanna "Dee" Faye Johansen at the Emanuel Lutheran Church in Kimballton, Iowa. The family moved to Carroll in 1964, and later moved to Aurelia. Dick drove truck for a total of 50 years, starting at Walnut Grove, IA, for 32 years, then for Decker for four years, and for Christensen Brothers of Cherokee for twelve years, retiring in 2013.
Dick was a member of the First United Methodist and the Aurelia Golf Club. He spent winters in Weslaco, Texas, for 16 years. He enjoyed golf, cards, football parties, playing pool, and working outside and being in the sun.
Dick died Thursday, November 18, 2021 at the Accura Healthcare in Aurelia where he became a resident on Monday, November 15.
Preceding Dick in death were his parents, his wife Dee on July 12, 2000, and one brother-in-law, Daryl Fischer.
Survivors include his children; Sue and her husband Mark Sangwin, and Bruce Bonnesen and Karla Solko all of Aurelia, eight grandchildren; Mason and wife Steph Sangwin and their son, Stetson, of Cherokee, Trevor and wife Jacee Sangwin of Aurelia, Alex Sangwin of Aurelia, Douglas Bonnesen and Courtney Johnson of Cherokee, Kurtis and wife Ashlnn Bonnesen and their children Brynlee and Kal of Aurelia, Tiffany Bonnesen and Howard Henkelvig of Emmetsburg, IA, Jacey (Solko) and husband Jacob Spieler and their children Fallen and Vada of Marcus, and Skyler Solko and Nailea Valdivia of Des Moines. Also surviving are one sister, Janet and husband Galan Johannsen of Harlan, two sisters-in-law; Mary Ellen Fischer of Ankeny and Clarann and husband Steve Burgess of Clive, nieces, nephews, and other relatives and friends.