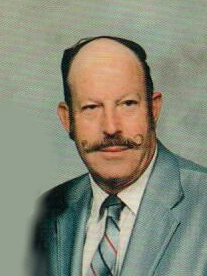 Ronald C. Tuttle, 83, of Aurelia, died Sunday, November 8, 2020, at the Good Samaritan Society in Holstein, where he had been a resident since September 11, 2017. Interment will take place at the Pleasant Hill Cemetery, rural Aurelia. No services are scheduled at this time. The Redig Funeral Home in Aurelia is in charge of the arrangements.
          Ronald Charles Tuttle was born June 24, 1937, the son of Ernest Charles Tuttle and Augusta Doris (Hasenwinkel) Tuttle north of Aurelia. He was one of eleven children. Ron attended country school and then attended school in Cherokee, graduating in 1955 from Washington High School. Ron served in the US Army from September 7, 1956 until September 6, 1958. On February 8, 1959, Ron married LaVonne Sophie Schuett at the Methodist Church in Holstein. Together they owned and operated their own business, Tuttle Painting and Decorating in Aurelia, which they started in 1967, and operated for many years. He was a member of the St. Paul Lutheran Church in Aurelia.  Ron enjoyed farming and his horses. Ron loved children and always was willing to give someone a horse ride or a buggy ride in the community.
          Preceding Ron in death were his parents, his wife LaVonne on June 9, 1998, daughter Kathy on July 9, 1973, five sisters; Verla Tuttle, Mildred Troester, Gladys Tuttle, Lola Dilocker, and Arleen Van Hemert, four brothers; Marvin Tuttle, Gerald "Jerry" Tuttle, Ernest "Ernie" Tuttle, and Ervin "John" Tuttle, four brothers-in-law; Dale Van Hemert, Eldon Dilocker, William Rogers, and Lowell Troester, and three sisters-in-law; Beverly Tuttle, Pat Tuttle, and Becky Tuttle.
          Survivors include his daughter Kimberly and her husband Clint Paulson, and one grandson, Jacob Paulson, all of Mesa, AZ. Also surviving are one sister, Deloris Rogers of Des Moines, two sisters-in-law, Florence Tuttle of Aurelia, and Elizabeth Tuttle of Cherokee, and  many nieces and nephews and other relatives and friends.
Due to Covid19 no services are planned at this time. A memorial service will be held at a later date.