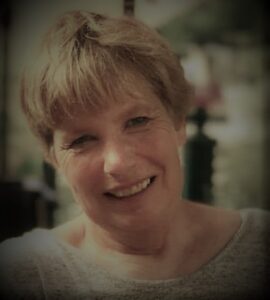 Jo Lynn Heschke (Nelson), 63, of Aurelia, Iowa passed away Sunday, November 1, 2020 after a long battle with cancer.
Jo is survived by her mother, Deanna (Goettsch) Nelson, Aurelia; husband, Duane Heschke, Aurelia; three daughters: Kris (Luke) Fleener, Duncombe, IA; Kelly (Jeff) Price, Chandler, AZ; Kathy (Mike) Leach, Cherokee, IA. Brothers Mark Nelson, Kennesaw, GA; Bruce Nelson, Des Moines, IA and Steve (Betty) Nelson, Aurelia; and six beloved grandchildren Jayleen, Nash, Kaycee, Sabrina, Danika and Stanton as well as multiple nieces and nephews.
Jo Lynn was born April 21, 1957 in Cherokee, IA to James and DeAnna Nelson. She grew up on the family farm with her three brothers, west of Aurelia where her love for horses, gardening and the outdoors began. Jo was an active member of the Cavaliers 4-H group, Candy Striper at the Cherokee Hospital and involved in many school activities. After graduating from Aurelia High school in 1975, she worked in a bakery and married Duane "Speed" Heschke on  April 10, 1976. Together they raised three daughters and Jo became the domestic engineer of the house. She was a volunteer at the schools helping as a room mom, Girl Scout leader, 4-H club leader, a director for the Iowa National Barrel Horse Association District 1, and throughout her over 40-year membership with the Northwest Iowa Horse Show Association, she served as a Futurity Manager, club delegate, newsletter editor and high point secretary. Jo was an integral part of the creation and operation of the Cherokee Horse Arena built in 2005. She worked at JC Penney for a number of years before it closed its doors and then spent the rest of her working years caring for pets and doing bookkeeping for the BV Vet Clinic in Storm Lake.
Speed and Jo's love for animals was passed down to their children and grandchildren. She was the coach, chauffeur, cheerleader, and trainer for all of their equine endeavors. Her love for her children and grandchildren was never brighter than when they were baking cookies, creating 4-H projects, gardening, filling birdbaths, feeding chickens, and of course, riding horses. Jo was the glue that held everything together, the family peacemaker, and the best listener in the world. She will be revered as the hero who rescued the children from whatever adult was making them eat the entire cherry pie, walked with them to visit the kitties in the barn and had the best tasting orange juice ever.
Jo is preceded in death by her father, James Nelson. A private family gathering is being planned. In lieu of flowers, a memorial fund is being established. The family would like to thank Cherokee Regional Medical Center Hospice for the care and love they gave Jo in her final weeks.