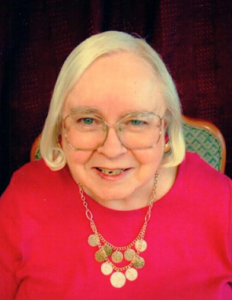 Private graveside services (due to Covid-19) were held at the Pleasant Hill Cemetery, rural Aurelia, for Dorathea J. Trott, 82, of Storm Lake.
Dorathea Joan Brower was born April 25, 1938, the daughter of John and Dora Vander Schaaf, at Iowa City, Iowa. She attended school in Dune, IA, graduating in 1955. She married Roger Trott, and was later divorced. Dorathea was a cashier for Iowa Pyblic Service in Rock Valley, IA. Later she was employed at Ellerbrocks in Cherokee, and Del Plains Shoe Store in Cherokee where she worked as a retail clerk. Dorathea loved nature, watching birds and deer.
Dorathea was a resident of Methodist Manor in Storm Lake since October 26, 2012, where she died Wednesday, November 25, 2020.