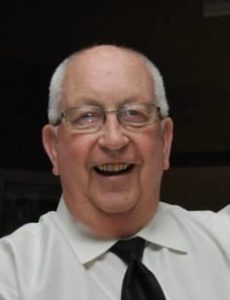 Graveside services for Randy Langlitz, 78, of Aurelia, will be Monday, July 6, 2020, at 11:00 A.M., at the Pleasant Hill Cemetery, Aurelia, with Pastor Tim Jones officiating. There will be no visitation. In lieu of flowers, a memorial fund has been established. The Redig Funeral Home in Aurelia is in charge of arrangements.
Randall Lee Langlitz was born February 8, 1942, the son of Ivan John and Thelma Henrietta (Wiemann) Langlitz at Hampton, IA. He graduated from high school in Klemme, IA. He then attended Buena Vista College in Storm Lake and received his B.A. degree. He taught in Schleswig, sold Mormon Feed, and later worked for Bomgaars in Cherokee where he was an assistant manager for 21 years before his retirement. Randy was united in marriage to Anna Lee Hein on July 6, 1968, in Sidney, IA. He was a member of the First Congregational Church and Kiwanis. Randy was ready to lend a helping hand to anyone that needed it. He always had a song in his heart; he was always humming or singing. He enjoyed spending time with his grandchildren.
Randy died Tuesday, June 30, 2020 at the UnityPoint St. Luke's Hospital in Sioux City, Iowa.
Preceding Randy in death were his parents, his parents-in-law, Charles John and Lillian (Sutter) Hein, and one brother-in-law, Staff Sgt. Charles John Hein, Jr.
Survivors include his wife Lee of Aurelia, one son, Grant and his wife Roxanne Langlitz of Des Moines, and one daughter, Lisa and her husband Dan Bringle of Cherokee. Also surviving are three grandchildren: Madeline Langlitz, Jacob Langlitz and Maralise Ramirez, and Samantha Langlitz, three step-grandchildren; Tabatha and husband Loren Davis, Seth Bringle, and Nathan Bringle, one step-great-grandchild, Isabelle Davis, one brother, Harlan and wife Nancy Langlitz of Meservey, IA, one sister, Glenda and husband Robert Von Arb of Hayward, WI, and other relatives and friends.