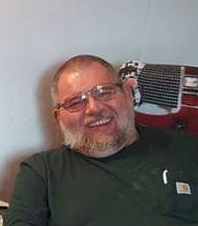 Graveside inurnment services for Larry Hasenwinkel, 66, of Hurricane, Utah, formerly of Aurelia, will be held 10:30 A.M. Saturday, July 25, 2020, at the Immanuel Lutheran Cemetery, rural Aurelia, with Pastor Derek Evans of St. Paul Lutheran Church officiating. Everyone is welcome to attend. The Redig Funeral Home in Aurelia is in charge of arrangements.
Larry Dean Hasenwinkel was born on December 11, 1952 at Cherokee, Iowa, the son of Merlin and Frances (Hesse) Hasenwinkel. He attended school in Aurelia, and graduated from the Aurelia High School in 1971. He then attended a trade school in Des Moines for two years, studying electronics.
In 1981 Larry married Susan Gilman at the St. Paul Lutheran Church in Aurelia. For ten years they lived in Jos, Nigeria, where Susan taught English at a boarding school and Larry worked as a maintenance man. While there they were blessed with three sons; Scott, Nicholas, and Zachary. When they left Nigeria they came back to America, settling in St. Paul, MN, where Larry worked for an envelope manufacturer and later transferred to Utah. He was very active in his Lutheran faith.
Larry died October 2, 2019 at his home in Hurricane, Utah. A memorial service took place on October 19, 2019 at Trinity Lutheran Church in St. George, Utah.
Survivors include his sons; Scott and his wife Nicole Hasenwinkel of Chesapeake, VA, Nicholas and his wife Adrienne Hasenwinkel of Washington, UT, and Zachary and his wife Kimberly Hasenwinkel of Indianapolis, IN, and seven grandchildren. Also surviving are two brothers; Rod and his wife Cheri Hasenwinkel of Aurelia, and Daryl and his wife Teresa Hasenwinkel of Phoenix, AZ, two sisters; Elaine and her husband Greg Randolph of Eagan, MN, and Bonnie and her husband Don McGuire of Spencer, nieces and nephews and other relatives and friends.